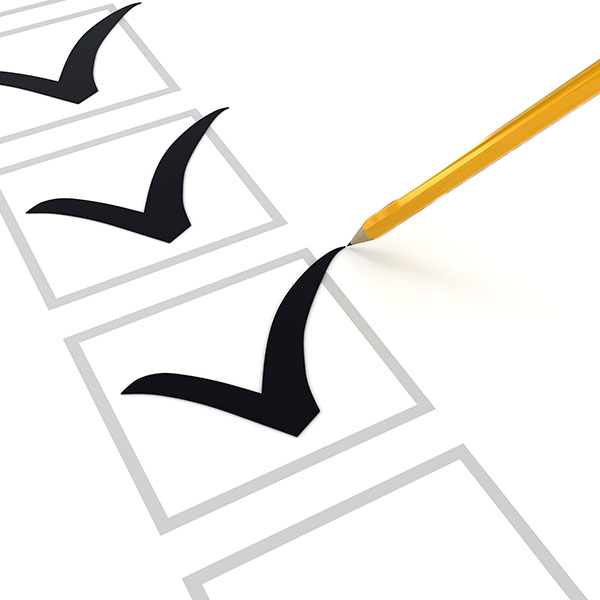 At Davidson Heating & Air, Inc we strive for 100% satisfaction in everything we do. We value your opinion and invite you to tell us and others about your experience with us. Please take a few moments to tell us what you think by leaving us a review here on our website or on any of these popular review sites or social networks.
Read what other customers have said about us.

All trademarks or brands on this page are registered by their respective owner and are not affiliated with our company, nor do they endorse or sponsor our products or services.
Reviews of
Davidson Heating & Air, Inc
(Based on 13 rated reviews)
12-Sep-2023
Product or service reviewed: Central Air & Electric Heat Pump
The wonderful guys at Davidson Heating &Air just finished the installation of my central air unit and electric heat pump system. Vonnie and his coworkers worked so hard and they were all so kind. They did an excellent job and cleaned up any mess that they had made and answered all of my questions and concerns that I had and assured me that the units that I purchased were of the highest of quality. These guys are professionals, they wont lead you astray or tell you what you want to hear. They will put the vents in the right areas of your house that will give you the best ventilation throughout your house. These guys know what theyre doing. Thanks, Linda
06-Aug-2023
Product or service reviewed: HVAC
Highly recommend.Very professional company from the administration to insulation.The installation went smoothly.The installation areas was cleaned up.Vonnie has a great crew that works with him.
24-Dec-2022
Product or service reviewed: Furnace repair
Great service, very friendly and knowledgeable technician. Fast response to my call for an emergency repair on our furnace during a very cold week. I highly recommend Davidson Heating and Air for any service, and I will call them again in the future because they were the only company that cared enough to show up quickly.
Michael Dennis Kesinger
Lexington, NC
12-Jul-2022
Product or service reviewed: Repair
We are so pleased with the service we received from Tim. He arrived at the scheduled time, was so pleasant and so knowledgeable. He repaired our AC unit and thoroughly checked our heating system. We would recommend Davidson heating and Air to everyone. Tim is a great asset to this company.
07-Apr-2022
Product or service reviewed: Service and Purchase
I would like to think Davidson for the prompt and quick service call. The technician Cory was very professional and thorough in his assessment of my unit and explained the situation. Would definitely recommend Davidson for anyones heating and air problems.
27-Apr-2021
Product or service reviewed: New HVAC system with heat pump
We made the decision to go with Davidson for so many reasons. Their sales manager Vonnie went above and beyond to have a quote for us before going out of town for a personal trip. I placed the request on the website on a Thursday morning and within 2 hours he was on his way to our house. He worked up the quote within 10 minutes while sitting in my drive and handed me before leaving. He was on time showing up and very professionally dressed. He couldn't have been nicer. We called on Monday and paid our deposit. They had us on the schedule for the next Monday. The techs were here on time and did an outstanding job going above and beyond. They had air running to our home by 4pm that afternoon. They told us it was nice to meet us and even THANKED US for hiring them. One they were all done I had issues getting the new system to sync to my Wi-Fi, they stayed and helped until we had it set up and going. And even though it was a new unit, the techs made sure to tell us about their service plan where we can sign up for a reoccurring twice a year service on our unit. They came back out the following day & installed an outlet in the spot where our old unit electrical was on our foundation. Great addition to the job. This unit is more quiet than my year old Jeep Cherokee. All around AMAZING customer service form everyone from start to finish. I HIGHLY recommend them for your needs. We are looking forward to a long working relationship with them. Thank you DHA!Frank & Stacey PenningtonThomasville, NC
Stacey M Pennington
Thomasville, NC
13-Jul-2020
Product or service reviewed: Carrier circa 2013
I choose these guys for purchase and installation based of cost and word of mouth. 7 yrs later I am still happy and satisfied. Great installers and technicians, always friendly and efficient. Today Jared replaced a capacitor and had my house cooling in 30 minutes. Highly recommend. I truly appreciate the comfort they have brought to myself and family. Thanks
03-Dec-2019
Product or service reviewed: GREE 20 SEER minisplit
Davidson Heating and Air installed our GREE system on Dec 3, 2019. I can say from the Sales Manager all the way to the Installers, totally professional. The work was excellent and the system we purchased works like a charm. We are totally satisfied with our purchase and can't say enough about their sales and installation team. They treated us like family. Totally awesome experience.
Jimmy Barber
Lexington, N C
22-Aug-2019
Product or service reviewed: Serviced AC
Great company to work with. Make phone call and within the hour they are on job. Had to order parts for furnace on a Friday. They supplied electric heaters to get thru the weekend. Very reliable
29-Jan-2019
Product or service reviewed: Carrier Heat Pump and Gas Furnace
Purchased this system 6/2018. Daviidson Heating and Air was very professional all the way from the quote to the installation. I got multiple quotes for various systems which was very helpful in making my decision. I was converting to gas heat which posed some additional issues with venting which we all worked through to find the best option. AC was great but system really shines with the gas furnace. I have been very pleased with this system and Davidson Heating & Air and highly recommend Davidson Heating & Air.
16-Nov-2018
Thank you Davidson heating and air for your prompt and efficient service. Davidson heating and air came 6 hours after my call and restored my heat I highly recommend this company for your heating and air needs. THANK YOU !!!!!
16-Apr-2018
Product or service reviewed: Heating and Air conditioning unit
I purchased a Carrier heating and air conditioning unit from Davidson Heating and Air in November 2016. I talked with Chris Smith who answered all my questions and I had many. I likely research purchase's like this too much since I am an analyst by profession. The installment team did a great job of sealing the duct-work and installing the unit. I have been very pleased with the performance of the unit. It heats and cools efficiently. I would recommend this company to anyone interested in a heating and air unit. C Jones
15-May-2015
Product or service reviewed: Air conditioning and heat pump
We had been in need of a new HVAC system for our home. One of my wife's colleagues gave her the number for Davidson Heating & Air. I contacted them and they sent Chris to our home, in a very professional manner he assessed our problem and within 24 hours we had an email giving us two options with all pertinent details making it easy for us to make a decision as to which solution we would go with. We set a date for them to begin and Chris and two service techs, Buddy and Bradley, were at our home on time and ready to work. Despite some minor problems inherent in this type of work, these two professionals set to work and completed the job with minor fuss and on time. I want to stress the professionalism, attention to detail and courtesy of these men and highly recommend them to anyone needing this type of service.